Retail Handyman Services
At Maximum Handyman, we offer exceptional customer service to retail handyman accounts. We understand your business has systems already in place, and we are flexible in adjusting our procedures and processes to fit in with your existing corporate protocol.
Retail Handyman Services - Keep your stores running smoothly!
When running a national corporation (and especially an international corporation!) it is important that you find reliable companies to handle entire regions for you. Maximum Handyman can handle all of your repairs and retail handyman services, including:
Assembling product displays
Hanging or placing POP materials
Maintaining your stores in good condition
Leaky faucet fix or replace
Hooks/benches/locks for dressing rooms - fix or replace
Many more services!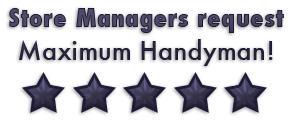 Many retail store managers or district managers request Maximum Handyman from their corporate office, because of the outstanding level of service and quality they have received.
Store managers throughout the region know that if they want it done quickly and with quality work, they need to request Maximum Handyman. Use the request form below to learn the difference for yourself.
Maximum Handyman always offers quality work and spectacular service.
Our Secret is Happy Clients.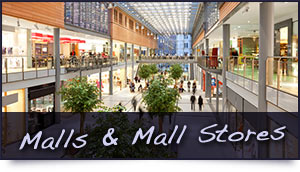 Retail Stores: Repairs Etc.
Owning and running retail stores takes a lot of organization, and you need a dependable company that you can call with any service requests and know that you will get immediate or almost-immediate service when it is really needed.
Retail Store Accounts
Are you looking for a reliable service company to service your stores? Need someone to handle maintenance? Try Maximum Handyman by requesting service with the form below. You will be happy you tried us!
Request Service Here:
* means the field is required.